Multisport GPS Watch with Full-color Map Guidance
Ultimate multisport GPS watch with full-color TOPO & OSM mapping, routable cycling maps and other outdoor navigation features
Fit for adventure with rugged design that features stainless steel bezel, buttons and rear case
Built-in navigation sensors include GPS and GLONASS capability to track in more challenging environments than GPS alone as well as 3-axis compass, gyroscope and barometric altimeter
Put key stats at your fingertips with the performance widget that shows your training status, training load and more
Connected features² include smart notifications, automatic uploads to Garmin Connect™ online fitness community and personalization through free watch faces and apps from our Connect IQ™ store
Combining world-class performance with the best features of our fitness and outdoor watches, fēnix 5X is the premiere multisport training companion. It's the first fēnix series watch to offer full-color TOPO & OSM mapping for at-a-glance navigation and location reference – so you can beat yesterday, and be sure of getting back. You get advanced features such as Elevate™ wrist heart rate technology¹, built-in activity profiles, performance metrics and training status readings that show the fitness-enhancing effects of your workout. Smart notifications² help you stay in touch on the go. Plus, QuickFit™ bands let you tailor the look to any lifestyle or activity – no tools required. Go from workplace to workout without breaking stride.


Rugged Endurance, Elegant Style

The fēnix 5X multisport watch features a protective PVD-coated stainless steel bezel and buttons and a reinforced housing for extra durability. Each watch is water-rated to 100 meters and features advanced GPS and GLONASS satellite reception to track in more challenging environments than GPS alone. You can count on long battery life in each mode of operation (varies by model, depending on settings). A bright, high-resolution, full-color Garmin Chroma Display™ with LED backlighting assures great readability in all ambient conditions – from harsh daylight to dim lighting. Transflective technology that reflects and transmits light at the same time enables the watch face to become even more readable under intense sunlight. Sapphire editions feature a scratch-resistant sapphire lens and are also Wi-Fi®-enabled so your watch can connect to your wireless network and automatically send activity uploads for sharing on Garmin Connect.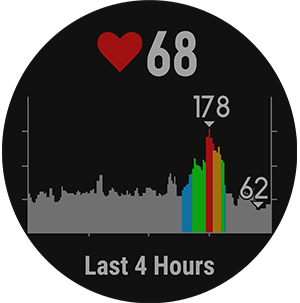 Wrist-based Heart Rate¹
On your wrist, Elevate wrist heart rate technology lets you monitor your heart rate without wearing a chest strap. In addition to counting steps and monitoring sleep, the watch uses heart rate to provide calories burned information and quantify the intensity of your fitness activities.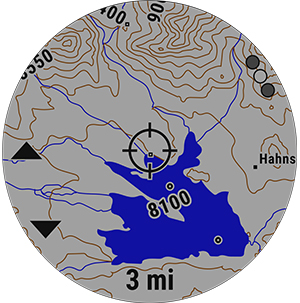 A Full-color Roadmap to Success
Whether you're in the city or on the trail, an array of fēnix 5X on-watch mapping and navigation features help keep you oriented and on-course at a glance.
Full-color TOPO & OSM mapping that comes preloaded; map data is optimized for at-a-glance navigation and location tracking on your wrist
Round-trip Run and Round-trip Ride routing options give runners and cyclists the ability to enter a distance they want to travel and have the watch suggest appropriate courses
Easy-to-read guidance cues provide banners on the display that show upcoming turns
Around Me map mode displays locations nearby in a simplified graphical interface that increases awareness and ease when navigating in unfamiliar environments
Data overlays on the map highlight key information so you don't have to switch screens while in an activity
GroupTrack allows you to keep tabs on your buddies for adventures such as skiing; LiveTrack allows friends to follow your adventures in real time²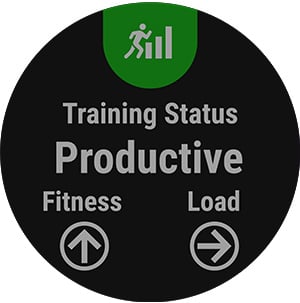 Advanced Performance Metrics
Every fēnix 5X watch is packed with sophisticated training features to help monitor your form and performance³. Enhanced readouts for Training Status and Training Effect show aerobic and anaerobic benefits of your workout – so you can see how your workouts are paying off and even compare results with your peers. The VO2 max estimator crunches data, including your running speed, beats per minute and heart rate variability, to estimate the maximum volume of oxygen you can consume per minute. And other fitness metrics include recovery advisor with a recovery timer and recovery check, plus a race predictor that estimates your ideal finish time based on your current VO2 max number.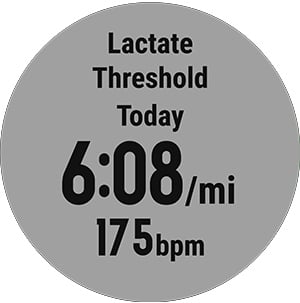 Advanced Running Dynamics
Now you can go further with your running data. Garmin training features that tap into extended physiological metrics and advanced running dynamics¹ can help improve your form and overall performance. These include:
Performance condition: After running for 6-20 minutes, fēnix 5X compares your real-time condition to your average fitness levels
Lactate threshold: Through analysis of your pace and heart rate, fēnix 5X estimates the point where your muscles start to rapidly fatigue
Cadence — number of steps per minute
Stride length — shows your stride length in real time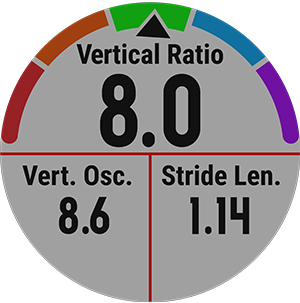 Want more? By pairing your watch with a compatible heart rate chest strap such as the HRM-Run™, you can access these additional fēnix 5X metrics³:
Vertical oscillation and ratio — the degree of 'bounce' in your running motion and the benefit ratio to stride length
Ground contact time and balance — shows how much time, in the running motion, your foot is on the ground rather than in flight and lets you check your running symmetry
Stress score: fēnix 5X measures your heart rate variability while standing still, for 3 minutes, to provide you with an estimated stress level. The scale of this is 1 to 100; low scores indicate lower stress levels
Swim Profiles, Skiing, Paddle Sports, Golf and More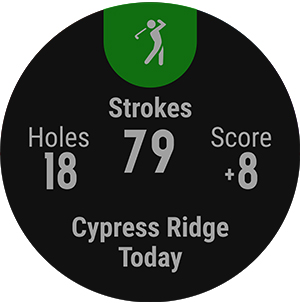 Beyond their running functions, fenix 5 watches also offer special feature sets to help with swim training, skiing, golfing and paddle sports, including stand-up paddle boarding and rowing. For swimmers, the device tracks your distance, pace, stroke count and more. Ski/Board mode puts speed, distance, vertical drop and an automatic run counter (with Auto Pause for the lift line) and more at your fingertips. The feature set for paddle sports includes stroke count, stroke rate and even distance per stroke. Golf mode gives you yardage to the front, back and middle of the green for any single course preloaded in the fenix 5X – and also adds enhancements such as stat tracking (fairways hit, etc.), Green View, AutoShot detection and auto measure.
Navigate the Great Outdoors, Your Way
Each model in the fēnix 5X series provides comprehensive navigation and tracking to guide you on and off the beaten path using GPS plus ABC (altimeter, barometer and compass) sensor capabilities. The built-in altimeter provides elevation data to accurately monitor ascent and descent, while the barometer can be used to predict weather changes by showing short-term trends in air pressure. The 3-axis electronic compass keeps your bearing, whether you're moving or not. In addition, there's an internal gyroscope to help improve position accuracy (and battery life) in UltraTrac™ mode – as well as a thermometer to help you monitor changing weather conditions.
So Many Ways to Stay Connected
All fēnix 5X series models can support smart notifications when paired with a compatible device. Receive emails, texts and alerts right on your watch – whether you're on the trail, on the golf course or simply away from your desk. Other connected features include automatic uploads to our Garmin Connect online fitness community, live tracking and social media sharing through our free Garmin Connect and Garmin Connect™ Mobile applications.
Custom Apps and Watch Faces
You can customize your fēnix 5X watch with free downloads from our Connect IQ store. Change your watch face, add data fields or get apps and widgets for information at a glance.
Garmin is continually working with top companies and developers to build partnerships that add even more value to your fēnix multisport watch. Names such as Uber, Strava, AccuWeather and many others offer apps and enhancements that let you tailor your fēnix 5X to fit your lifestyle in more ways than ever.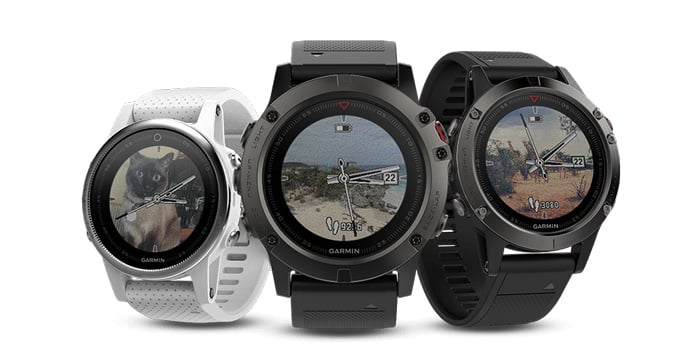 Wear Your Personality on Your Sleeve
You can also download the free Garmin Face It™ watch face app to customize your fēnix 5X with any photo from your smartphone. Just download the app, choose an image from your photo library, adjust the style for time and set it as your watch's face. Whether it's a scenic view from your last hike or a picture of your new puppy, with Garmin you can add personality to your watch that's uniquely you.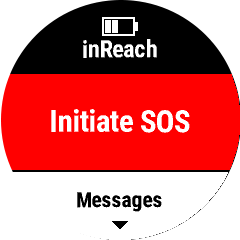 Smooth your inReach mini experience
With ANT+ wireless technology, you can use remote control to view incoming messages, send preset messages, start and stop tracking, and initiate or cancel an SOS on your watch.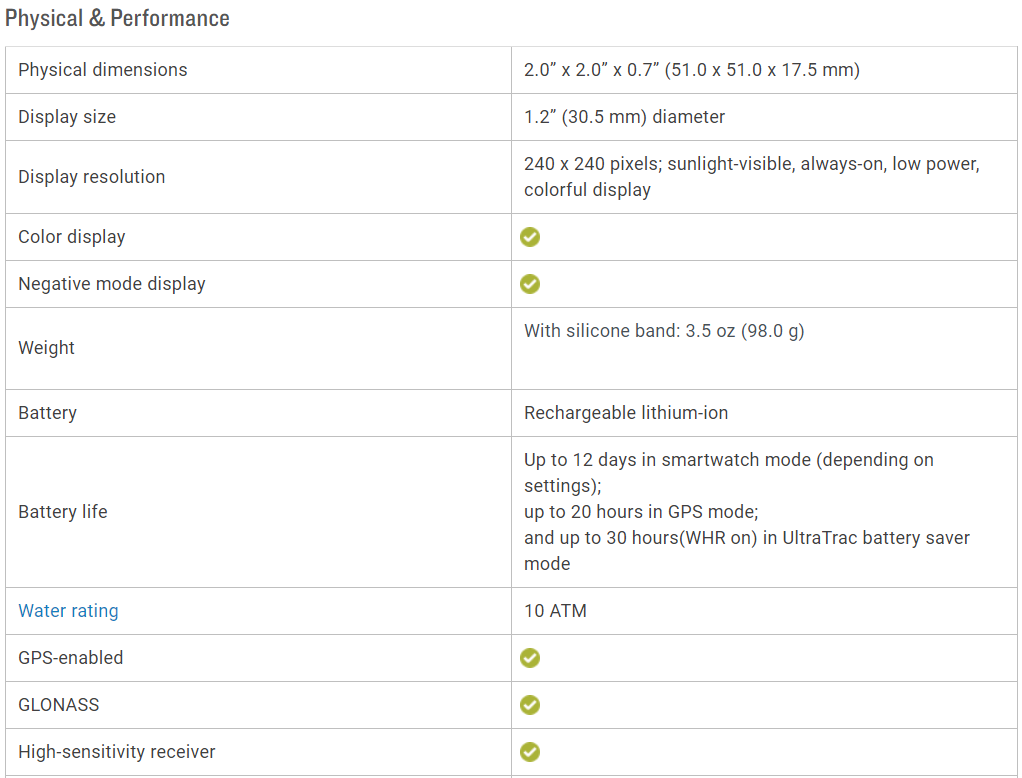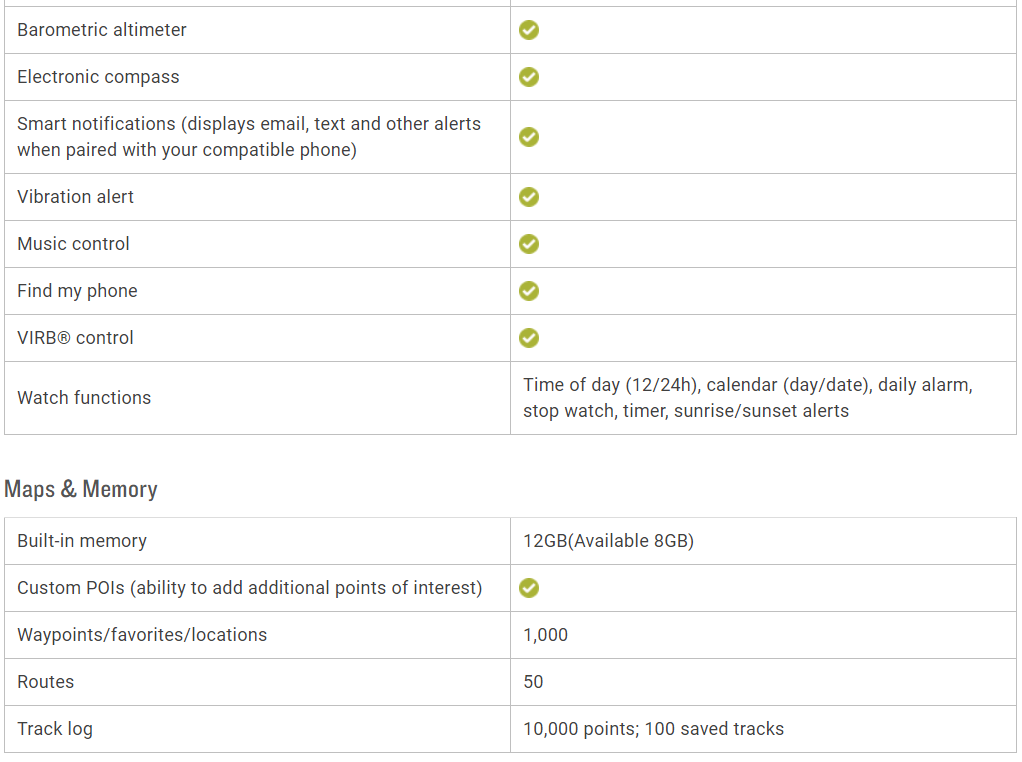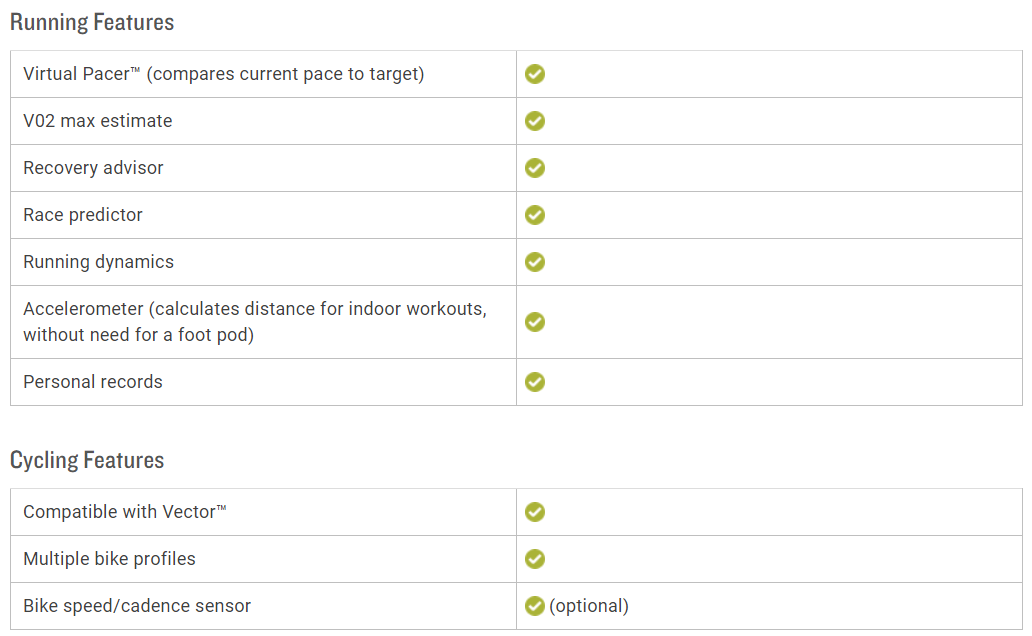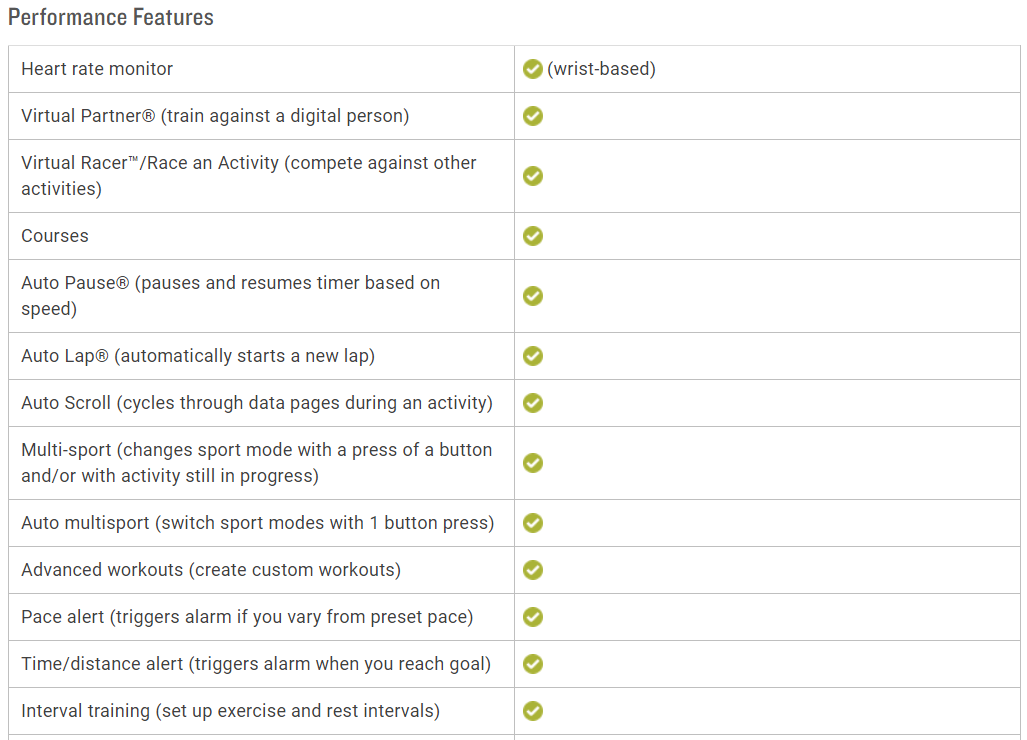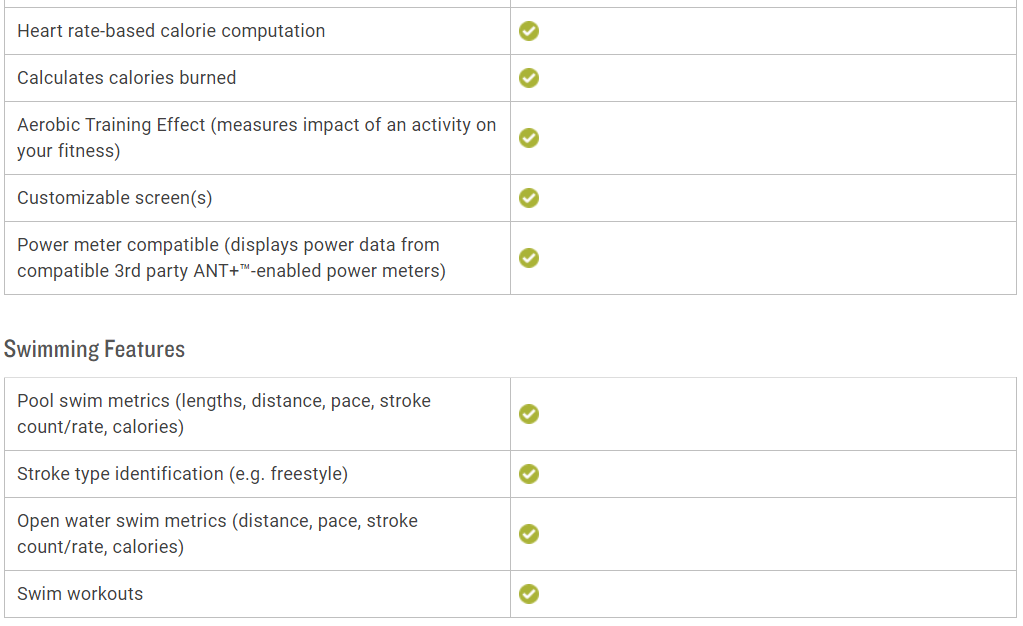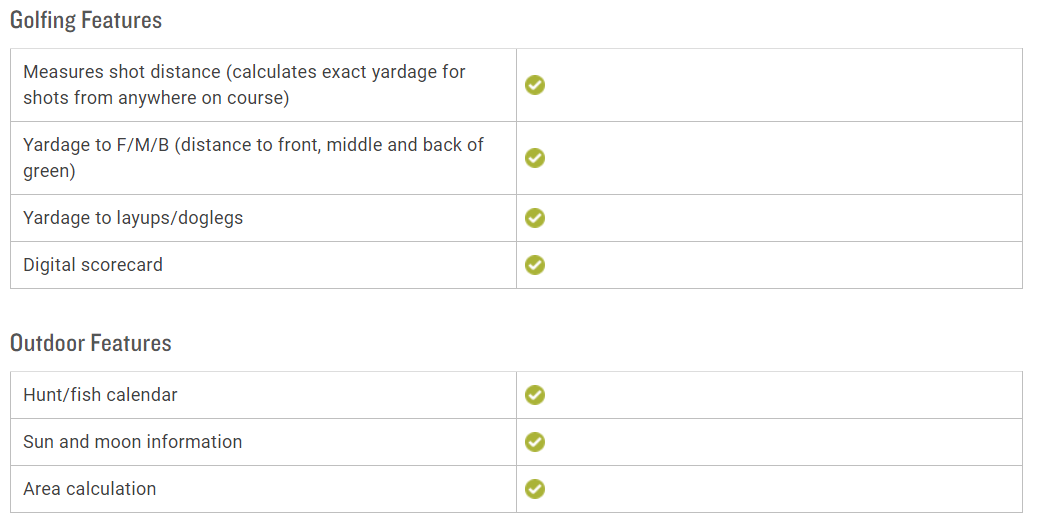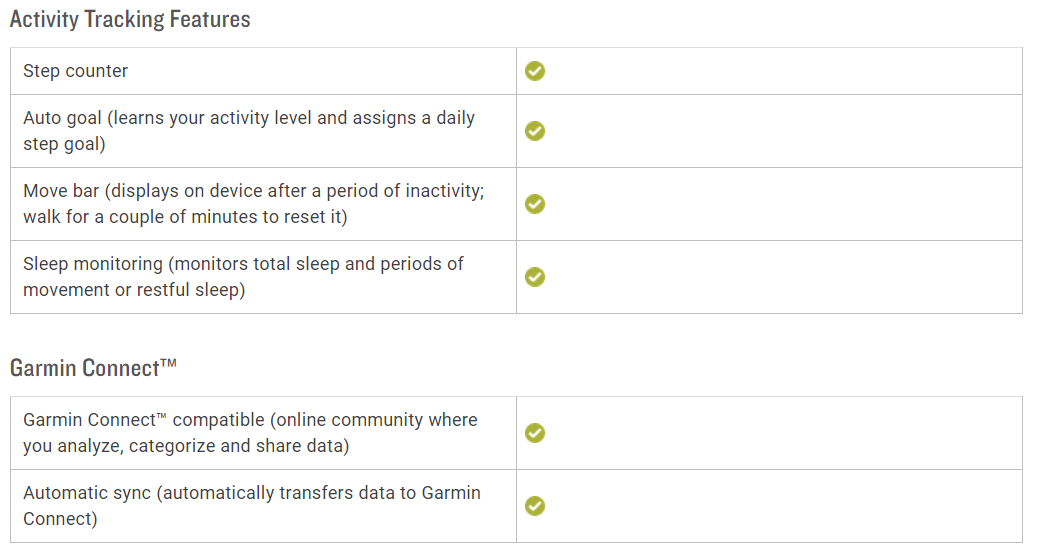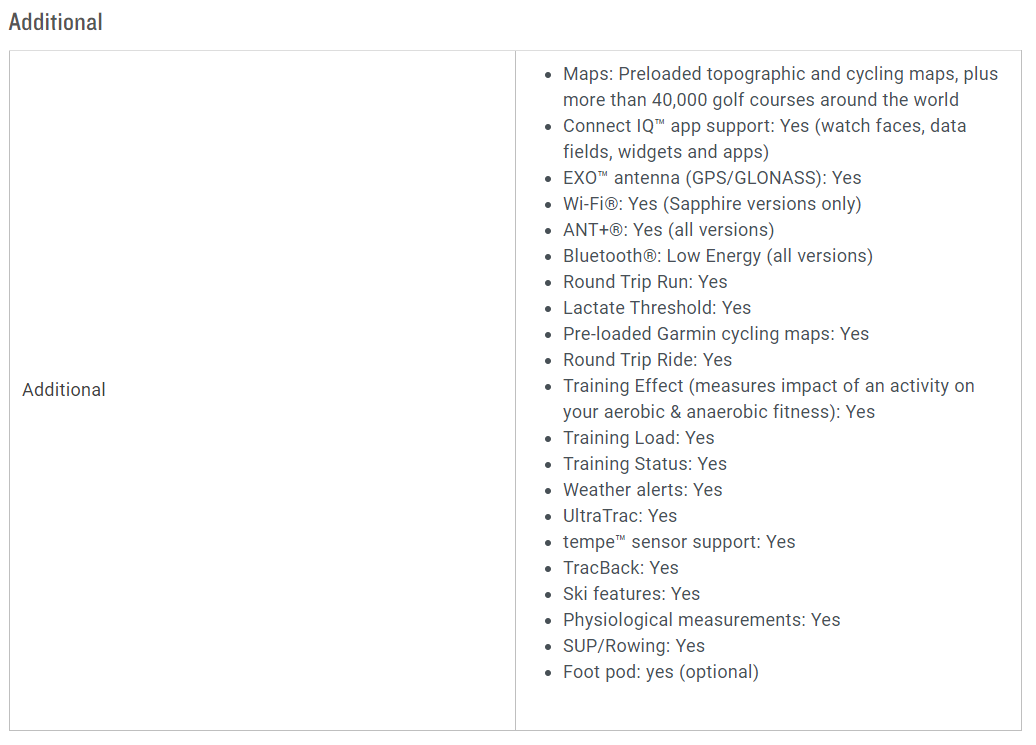 UP Purchases:
All local deliveries will be made within 5 to 10 working days and International deliveries will be made in 14 to 21 working days from the purchase date depending on the supplier's stock status.
All prices stated are nett and non-GST applicable.
All purchases are subject to "UP Partners" terms and conditions.
UP Return/Exchange/Refund & cancellation policies apply.
UP is not responsible for any loss, injury or harm any person suffers in connection with using product/s purchased.
Images shown are for illustration purposes only. The color of the actual product may/may not defer from images shown.
UP Rewards Redemptions:
All redemptions must be collected within 1 month from date of issuance.
All redemption items are subject to availability and on a whilst stocks last basis.
Redemption is strictly non-exchangeable and non-upgradeable, unless otherwise indicated.
UP Rewards reserves the right to reclaim and charge the full retail value of the gift/s from the customer if UP Points is insufficient due to a cancelled/returned/refunded order.
All redemptions are subject to "UP Partners" terms and conditions, which are subject to change with/without prior notification.
UP will not extend the redemption period. Lost or damaged vouchers will not be replaced or refunded.
By redeeming the item, you accept the promotion terms and conditions stated in UP Terms and Conditions.
Images shown are for illustration purposes only. The color of the actual product may/may not defer from images shown.